Tailor-made security awareness and training programs for leading
organizations, complemented by effective training delivery methods
THE SECURITY AWARENESS CHALLENGE
"A top-level training program will empower
your teams to become ambassadors for effective cyber activity, and help create a secure environment for all stakeholders. It's more than a smart investment. It's smart decision-making."
Chen Heffer, CyTech Founder & CEO
The fast evolution of the cybersecurity landscape requires security training and awareness programs that are frequently updated and improved.
Security awareness training programs often fail to engage end users. Lack of engagement can lead to low knowledge retention levels.
Irrelevant or outdated training content does not properly prepare your end users to effectively defend the organization against security threats.
Developing Your Training Program
We will create or mature a security awareness and training program that is tailored to your organization. The program can include the following:
Physical Computer Security
Cyber Attacks
Incident Response
Mobile Security
Passwords
Phishing
Social Engineering
Web Usage
Designing an Effective Training Delivery Plan
We will develop methods for training delivery and will select the most effective solutions for your organization. Methods of training delivery can include:
Information Security Awareness and Training Policy
Security Awareness and Training Gamification
Mock Spear Phishing Email
Security Awareness and Training Module Builder and Training
Schedule
Security Training Campaign Development
Security Training Program Manual
Security Awareness and Training Feedback
THE CYTECH APPROACH
We are firm believers in the two main principles of effective cyber security management: Communication and Collaboration. We work with CISOs and senior management to create a security awareness and training program that will transform all personnel into secret organizational security
weapons.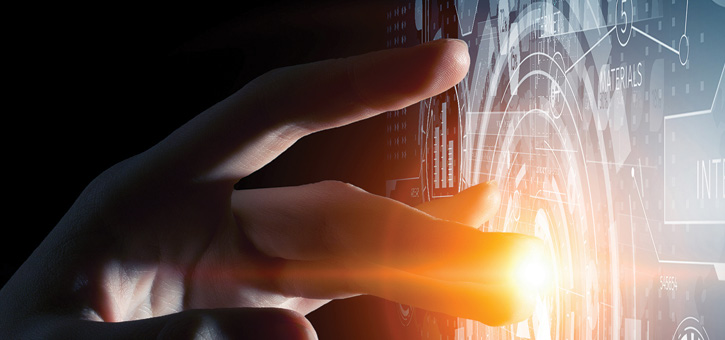 CRITICAL INSIGHT
One-time, annual training is no longer enough for creating an effective security awareness and training program. By presenting security as an individualized issue, personal focus becomes a driver for the effective implementation of your organizational security awareness and training program.
IMPACT AND RESULTS
We believe in delivering smaller amounts of information on a more frequent basis, in order to minimize effort, reduce end- user training fatigue, and improve content relevance. We recommend evaluating and improving your security awareness and training program continuously to keep content up to date. We also advocate leveraging end-user feedback to ensure content relevance for recipients.
CyTech is a unique one-stop-shop for CISOs. As a professional consulting firm, we partner with our clients to support their business goals and help create a secure and innovative cyber environment. We are always aware of technological advancements, and are not affiliated with any vendors.
Our consultants are all internationally certified, globally experienced and highly skilled in both business and cyber security. By improving decision-making and leveraging business insight, we help transform compliance efforts into a major competitive advantage.
CONNECT WITH US
Please fill out the form and send us a message. We will get back to you within 1-3 business days.